Welcome to Eqcetera 3.0!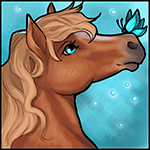 Bedouin
Admin
Post Count: 33
RP: 20
8/22/2020 5:23 pm
Welcome to V3! Over the past few months, we have worked really hard to improve Eqcetera into the best experience it can be. Now, we've finally made the switch to the new system and can focus on perfecting what we have and introducing new features. Please keep in mind there may be a few bugs to fix and adjustments that need to be made. Your patience is greatly appreciated.
What's New on V3?
While V3 has the same bones as V2, we've greatly improved the experience of the game. There are a few new features, all of which have been documented into an article on the new help site.
🎉 🎉 Changes to V3 🎉 🎉
We'll outline the most important changes in this post but please read the above article as well. Please note that V3 is built on an entirely different system than V2. This means new bugs even if old V2 ones were fixed. Please be patient as we try to tackle these over the next week.
🐛 Reporting Bugs
Reporting bugs on V3 is a bit different from V2. Under the Community menu, you'll find a new link called Bug Box. You can submit a bug that will be private between you and staff. Staff will directly communicate to you about that bug. On the Bug Box page, you'll be able to see known issues and how many times they have been reported. This will be a comprehensive list of all issues staff are aware of, details from multiple players, and the status of it being fixed. We hope this helps streamline the bug reporting process!
With this, the bug forum and #bugs channel in Discord have both been removed.
💸 V2 Subscriptions
As detailed in the above article, we are changing to a new and improved payment system for V3.
Starting today, Paypal subscriptions will start to be cancelled if they are near their bill date. Don't worry! Your account will stay upgraded at this time and you should be able to see the end date for your upgrade. As long as you upgrade again before the expiration of your upgrade, your account will remain unchanged. If you do lose your upgrade in this process, you can re-upgrade and get all of your estate purchases reinstated.
💰 Money Slash
When moving over to V3, you received a money slash if you had over $5 mil EQD. This was done on a tiered system below:
Less than $5m = No cut

$5m- $10m = 30% cut

$10m - $100m = 40% cut

$100m - $500m = 50% cut

$500m - $1b = 60% cut

$1b - $5b = 70% cut

Over $5b = 80% cut
💸 Credit Dilution
Credits, now called ingots, are worth less per credit. When coming over to V3, your credits were multiplied by 50. Now, 1 ingot = $0.01 and 100 ingots = $1.00. We hope to introduce them into the economy more in other ways.
💥 Rare Breeds
Rare breeds are still in the works. That said, Marwaris are currently unavailable in the Foundation Store until this new system is put into place.
🐛Transfer Bugs
We are still working on some things! Some things didn't make the transfer: private messages, associations, and clubs. Don't worry! These will be in soon. We just weren't able to get to them today.
All data from V2 is still available to us. If you run into anything that you think should have been transferred but didn't, let us know in a bug report with as much information as possible.
🏆
Help and Information about Eqcetera
There is a new help site located at https://help.eqcetera.com which will constantly be updated with new information when the game is updated. There is a search bar on the home page where you can quickly look up questions you have. Please explore and if you have any questions or suggestions, we're happy to hear them!
Edited 1 times
8/22/2020 6:19 pm
releniabell

Bronze
Post Count: 43
RP: 12933
My stable page only shows my layout instead of my horses, would this be a bug or can V3 not support layouts?
Edit: my horses showed up
Edited 1 times
8/22/2020 6:25 pm
Arkaede
Basic
Post Count: 125
RP: 16526
Everything seems pretty cool so far! The money slash really blows, but it is what it is.
Will DNA testing be available from horses' profiles, with breed percentages, too? Right now I only see genetic testing, and that doesn't seem functional right now.
8/22/2020 6:34 pm
ByeBye

Bronze
Post Count: 91
RP: 26085
8/22/2020 7:14 pm
Why are my retired horses still showing up?
I retired them need them gone.
I noticed horses have disappeared, money seems to have been put in the bank not on hand(easy to fix once I figured out where my money was)
Still.. getting used to things. :)
8/22/2020 7:24 pm
After I bred a foal I noticed it wasn't showing up at all why ? Plus I retired 2 horse's today and they are still showing?
8/22/2020 7:42 pm

Evermore
Basic
Post Count: 66
RP: 1711
Will we be able to again see what shows are created (or aren't) as we used to able to when creating shows in V2?
Also, will we be able to adopt horses from their profile page (like we used to be able to) rather than only the adopt button at the rescue?
Edited 1 times
8/22/2020 10:55 pm
BlackGlassButterfly
Gold
Post Count: 8
RP: 38017
EDIT: This question was answered in Discord for me. Thank you.
I'm excited to play V3, but why was money slashed? What was the point of this? Some of that money I got for trading credits which cost me real money, so I don't understand why you would take that away?
Edited 1 times
Damaged Stardust Estates
Specializing in American Paint Horses and Quarter Horses
Special projects include Warmbloods and Irish Cobs.
8/23/2020 12:04 am
Roze
Moderator
Post Count: 123
RP: 320290
@Releniabell – "My stable page only shows my layout instead of my horses, would this be a bug or can V3 not support layouts?"
A: Stable layouts aren't supported right now. You could delete it if it's interfering with your playing. Currently the text editor eats code. It's on Bed's list to work.
@Rookk - DNA testing will be able to be done on the vet page. It should show up on the horse page. I think similar to how it was on v2. Currently both DNA and Gene testing is broken but is on the list to be fixed.
@Eleonore – Added show chart to our v3 suggestion list.
@Shadowhawke – "Why are my retired horses still showing up?"

A: This is a bug and has been reported. Please report bugs in the bug box. C:
@Evermore – "Also, will we be able to adopt horses from their profile page (like we used to be able to) rather than only the adopt button at the rescue?"
A: I added this to our suggestion list.
8/23/2020 12:30 am
Lefty
Gold
Post Count: 12
RP: 43198
Hey all!
I don't know if it's just my computer, but, there are certain horses whose pages will not open when I click on them.
On my main account, it's 2 of my ISH studs: Corleone and Fitzgerald.
On Lefty II, it's all of my horses.
Not sure if anyone else is having any problems. :)
8/23/2020 7:50 am
Bascombe Stud Farm
Platinum
Post Count: 33
RP: 3783
So far the site appears to be more efficient and the hard work you guys have put into it is very clear. You have done amazingly well. The only thing I'm concerned about is that V2 felt more immersive. There was no way in the layout graphics etc that you could mistake it for being anything but a horse game. It just seems like the layout, although really tidy and very effective, seems like it could be for any game and it takes some of the wonder out of the game. Its just a suggestion but maybe include some equine graphics on every page so we/I can remember this is a horse game?
You must login to reply to this topic. Login here. Don't have an account? Join us.