Bug Fixes, Showing, & Additions
Curly
Admin
Post Count: 310
RP: 3874
8/24/2020 10:19 pm
We have a few late night updates here!
🐛Bug Fixes:
Foals going to the wrong person with breeding requests, foals now go to the requestor

Currency on breeding grounds, ingots no longer show with a $ before them

Fixed breeding failure text on successful breeding

Fixed breeding requests with ingots

Auction auto buying fixed, Note: If two auto buy at the exact same time, there will be a bug, this is being worked on.

Searching brumbies for sale now works and shows those for sale

Shows giving out EXP, money, and RP!

Spam clicking herd management no longer gives over 100% health

Boarding earnings taking out money instead of adding it
💥Additions
Added link to Breeding Grounds and Sales Pen from stable

Horse page: Show icon tab now has message for horses with no boarding, discipline or care

Horse Page: Breeding no has message for horses with no boarding or care.
🏆Showing:
Points earned for shows have been adjusted and fixed. Points earned are based on a percentile system. Earnings, EXP, and points should be awarded when shows run tonight.
✨Aging:
Some have had issues with horses aging. This will be looked into tomorrow!
8/25/2020 12:01 am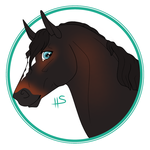 Sojourn

Bronze
Post Count: 18
RP: 12792
Thank you so much for all of the constant hard work to fix and sort things out! Keep it up! 💖
8/25/2020 12:11 am
WildBrumby

Bronze
Post Count: 94
RP: 63929
8/25/2020 8:43 am
Czarina

Bronze
Post Count: 17
RP: 1676
I just want to verify something is a bug before I put it in the bug box: yesterday, I created 20 shows, all set to "run in 1 day" (today).
Today, I tried to create new shows but it's saying that I've created 20/20 shows.
Is that number supposed to reset like before, where you can create your max shows every day? Or is it now where if I create 20 shows on Tuesday to run on Wednesday, I have to wait until Thursday to be able to create shows again?
8/25/2020 8:55 am
Roze
Moderator
Post Count: 123
RP: 320290
@Czarina - this is a bug. Please report bugs in the bug box.
8/25/2020 9:04 am
Czarina

Bronze
Post Count: 17
RP: 1676
Thanks, Roze! Putting it in now. :)
You must login to reply to this topic. Login here. Don't have an account? Join us.