[CONTEST] Avatar Contest
9/05/2020 9:01 am
Welcome to the Eqcetera Avatar Art Contest!
Entries into the avatar art contest will be posted here. Below are the entry rules and the prize package.
-------

The Prize Package
2 Spectral tokens

1,500 ingots

Choice of any combo of 5: Cherry Background(s), Truffle(s), or Mistletoe(s)

Featured in the winners news post and social media.

Credit on our credits page.
Prize package is valued at $65. All 5 winners will receive the same prize package.
-------
Contest Rules & Info
The contest will officially end Friday, September 25th at 6:00 PM EST/ game time. Winners will be announced on September 26th via news post.

Submissions go in this forum post. There must be a hyperlink to your entry! Hyperlink text should be a title for your piece!

Submissions must pertain to equines, the site, or the community.

You are welcome to submit up to 3 entries.

Signatures on submissions are allowed.

You are able to win only once.

All entries must be 150px x 150 px and in .png format.

All winning entries must be sent to Curly as .png files once winners are announced.

All entries must be 100% your own. No entries with anyone else's lines, color, or work is allowed. By entering the contest you are agreeing that all of the art is 100% your own. All art rules apply to the contest.

By winning the contest you are giving Eqcetera full rights to use your art on the website, social media, and in any promotions. Credit to winners will be kept on our credits page.

Winning submissions may not be sold in-game or on any other site nor used as-is off-site.

Those who do not win are allowed to sell their entries.
Edited 2 times
9/05/2020 9:32 am
Jessica Ashwood

Bronze
Post Count: 43
RP: 496
Entry #1
9/05/2020 8:24 pm
I have updated the rules for posting, seems the image editor is still being funky. Hyperlinks to the images are how we will accept submissions :)
9/06/2020 11:45 am
beemer

Bronze
Post Count: 66
RP: 15588
ooo exciting, going to try to get an entry or two in.


♥ ʙʀᴇᴇᴅɪɴɢ & ᴛʀᴀɪɴɪɴɢ ᴛʜᴇ ꜰɪɴᴇꜱᴛ ꜱᴘᴏʀᴛ ʜᴏʀꜱᴇꜱ ♥
​

9/08/2020 10:19 am
Sleeping Hill
Basic
Post Count: 9
RP: 620
9/12/2020 5:49 am
@Sleeping Hill, Be sure to post your entries as hyperlinks to the images. Forum images become broken sometimes once posted.
9/12/2020 3:34 pm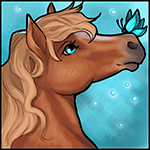 sparkster
Basic
Post Count: 107
RP: 4908
@sleeping hill they look so cute
Paints and Appys
1st Tag made by Cricket 2nd Tag made by 'roze' 3rd tag made by Eunoia 4th tag made by wild brumby
9/13/2020 5:41 pm
Sleeping Hill
Basic
Post Count: 9
RP: 620
You must login to reply to this topic. Login here. Don't have an account? Join us.