Friesians, Minerals, and More!
9/11/2020 9:19 am
Happy art update day! Our artists have been hard at work and have done an amazing job!
❤️ Donation Day
As outlined on our calendar, today we will be donating 100% of our funds to HEART 9/11 in remembrance of those lost and those responding to the events of 9/11. HEART 9/11 is currently responding to natural disasters around the US. For more information on HEART 9/11 and their efforts, click here. For historical documentation on donations, click here.
✨ Friesian Update
Friesians now have new art! Solo knows we love a long mane and some feathering! All Friesians in game have been updated with the new art.
🌄 New Background
With the release of new Friesian art we now have a new background inspired by the Drents-Friese Wold National Park from Friesland. The background includes park wildlife, Highland cattle, and the famous heather.
👥 Employees
Our employees in the construction store now have new updated images! Ibbit has done a wonderful job giving them a new style.
💎 Mine Minerals
The mine minerals now have new art! Our place holder art is retiring and our new art by Elz is now added. All 7 minerals have their own unique look! Have you found them all yet? What do you think they'll be used for?
🔮 Upcoming Art
We already have a few art updates outlined in the calendar. Check it out for a more detailed outline of upcoming art!
Pony Foal Art (9/25)

New Crossbreed (10/9)

Clydesdale Update (10/23)
Reminder
Forever upgrades will be going off sale on September 14th at midnight.
Whew! That's a lot of art. Be sure to gallop around and check it all out! Next week be ready for us to post a development update.
Cheers,
The Dev Team
9/11/2020 9:34 am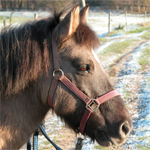 Kobold

Bronze
Post Count: 10
RP: 15721
... the new female employees seemed to be anorexic. No good idols for young girls. :-(
I don't like them.
9/11/2020 9:39 am
Kobold, The employees play a very small role on the site but future art involving people is already planned for greater representation. The employees images are done in the artists style while future ones will be done with greater specifics from the dev team.

9/11/2020 10:33 am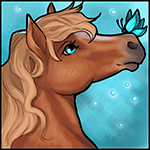 Sky Cat
Gold
Post Count: 20
RP: 15300
Oh my gosh, the Friesian art is to die for. They're so beautiful! <3
"Look back on our struggle for freedom; trace our present day's strength to its source. And you'll find that man's pathway to glory is strewn with the bones of a horse." -Author Unknown
9/11/2020 11:25 am
Raine
Platinum
Post Count: 157
RP: 37438
Love the new employees and the gemstones! Favorite of the bunch is Apatite.
9/11/2020 11:33 am
Romany Gold
Platinum
Post Count: 37
RP: 31963
As always, Solo's art updates are amazing! I can't wait to buy some of the new backgrounds. Bet they will look lovely with my cobs.


 



9/11/2020 11:47 am
Eleonore,
Our background artist is Myphu. They've done work for Attack on Titan and several other animes and movies. They always blow us away with their work. :)
9/11/2020 1:59 pm
Okapi
Gold
Post Count: 30
RP: 27800
The new arts are all gorgeous. Might need to get myself a couple fresians now.
You must login to reply to this topic. Login here. Don't have an account? Join us.