Bug Fixes & Reminders
Curly
Admin
Post Count: 307
RP: 3874
9/14/2020 3:02 pm
Hello everyone!
We have been working on a few bug fixes for an early in the week update!
🐛Bug Fixes:
Fixed items not being returned to inventory if auction is cancelled

Fixed horse auctions ending without bids (horses returning to owner)

Fixed show host earnings, these should now pay out!

Fixed foals greying too early

Fixed training manual bars stuck in the middle on horses without a secondary discipline

Messages no longer show the 2 most recent replies

White horses with grey genes should now be created properly
❤️ HEART 9/11
We had our donation day on 9/11 in which all revenue went to HEART 9/11. In total we managed to make $210 to donate. This has been donated to HEART 9/11 to aid in their efforts. To learn more about HEART 9/11 you can click here. Our historical donation page has also been updated.
❗❗ Reminders
Forever upgrades will be going off sale tonight at midnight! Also, we have our art contest still going on until the 18th at 6:00 PM. Get in those entries!
Cheers,
The Dev Team
Edited 1 times
9/15/2020 4:29 am
Hircine
Basic
Post Count: 21
RP: 398
I am still not getting any money from hosting shows?

9/15/2020 5:27 pm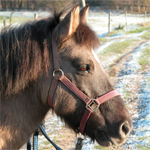 Kobold

Bronze
Post Count: 10
RP: 15721
@Curly : I don't get money, when my horse or other horse enter my shows. :-(
Today created new shows and lost much money.
Entree fees from foreign horses are not listed in the money transactions.
9/17/2020 7:26 am
StillOaksFarm
Basic
Post Count: 13
RP: 2105
I am also not seeing the show host payout in the bank statement. Can't tell if it's paying and just not posting to the statement or not paying at all.
Thanks for all your hard work!!
You must login to reply to this topic. Login here. Don't have an account? Join us.