Dev Update Part 2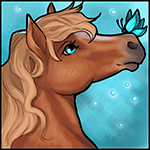 Bedouin
Admin
Post Count: 33
RP: 20
10/31/2020 6:57 pm
Happy weekend everyone! Today we have a late update since both Curly and I have had a wild and busy week.
🌳 Layout Changes
We've heard feedback that Eqcetera doesn't really feel like a game. Admittedly, we did add a good bit of fancier elements that detracted from the game feeling and leaned into an agency atmosphere which is Bedouin's background.
We've gone back to basics in how the layout is shown when logged out. There is no longer a separate home page, login, and registration page. Instead, you stay on the same layout throughout the whole experience. We've also increased the saturation of the main background to help the layout have more of a lively feel. Finally, we moved the online number back to the top bar.
🐎 Quick Start Guide
We've added a Quick Start guide to the Community menu. A lot of new players have been asking how to get started. Until quests are added in, we hope this provides easily accessible information for both new players and older players who need to recheck how things work.
🗞️ Notifications
You will now see your last notification as an alert at the top of the screen. Hopefully this will make it easier to keep up with what's happening since the pink dot is easy to miss sometimes.
😁 Display Names
Starting now, you will no longer be able to have special characters in your display names. This breaks some functionality of the game when certain special characters are used.
🐛 Bug Fixes
New players should now see their leopard variation horses after registration.

Referrals should now be fully imported.

Imported crossbreeds should now be scored correctly in shows again. They will also have the correct stars.

Horses should no longer get stuck in auctions after the auction ends without bids. Fingers crossed!

Horses should now be removed from the list after DNA testing.

You should now be able to accept the highest bid for horse auctions again.

The logout button is now included in the mobile layout.

ID has been added to the horse dropdown for entering shows. All horses should now show up.

Unread private messages should now show at the top of your inbox.
As always, if you find something out of place, please report it to the Bug Box. We're working to make the game run as seamlessly as possible and can only do so if we know where things are going wrong. Thank you for your patience over the last 2 months as we have ironed out over 200 reported bugs. We're making progress every week towards a bug free game experience!
Edited 1 times
10/31/2020 7:03 pm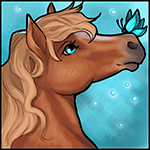 Sky Cat
Gold
Post Count: 20
RP: 15300
Holy cow! The new layout looks great! <3 EDIT: I noticed the on-hand money and ingots in the upper left-hand corner is a bit off-kilter. It's not a bug technically so I wasn't sure where to post about it.
Edited 1 times
"Look back on our struggle for freedom; trace our present day's strength to its source. And you'll find that man's pathway to glory is strewn with the bones of a horse." -Author Unknown
10/31/2020 7:05 pm
Shokubeni2

Bronze
Post Count: 72
RP: 53950
I love this notification update! The site definitely looks more lively and welcoming as well now when pulled up! It is looking excellent, Bed!
I can now direct newbies to the quick start guide which will be nice, too. Thank you so much for your continuous efforts to better and expand Eqc for us!
10/31/2020 7:57 pm
Qeni.

Bronze
Post Count: 58
RP: 90403
Woohoo, super happy to see the auction bug squashed!
edit: would it be possible to make auctions auto-sorted with those ending first at the top of the list?
Edited 1 times
10/31/2020 8:00 pm
Kaye
Platinum
Post Count: 78
RP: 117870
Site looks GORGEOUS.
11/01/2020 2:27 am
The only thing that I think should be fixed is being able to automatically login by just clicking log in like before, or make it so the login info is saved. It says remember my login info, but it doesn't save it.
11/01/2020 11:56 am
WildBrumby

Bronze
Post Count: 94
RP: 63594
Should I go change my display name then? And brand too if that's included.
11/01/2020 6:13 pm
Curly
Admin
Post Count: 307
RP: 3874
Brumby, Your display name is ok, the main issue is alt code letters like "Œ". Also, it is only for display names, not brands, and stable names. Basically, for display names, anything on your keyboard is fine to use. :)
You must login to reply to this topic. Login here. Don't have an account? Join us.