Fall Event Winners
Curly
Admin
Post Count: 307
RP: 3874
11/08/2020 4:42 pm
Hello everyone! Today our news is dedicated to those who have won the Fall Event contests!
Our winners are….
✒️ Novice Writing
✒️ Advanced Writing
🎃 Pumpkin Decorating
🐴 Breed Celebration
🐎 Discipline Celebration
🏳️ Banner Contest
Only one player entered the banner contest so this has not been given a winner. We plan to make this a larger event at a later date. Those who entered will receive the prize package for their efforts, however.
I will be in contact with the winners tomorrow about prize packages. A full list of winners and their entries can be viewed here on the help site! :)
🗳️ Feedback Polls
Don't forget!! We have a couple of open polls for you to give feedback on horses and new potential game features. Follow the links below so we know what you like!
Game Features - Vote on a few suggested game features from tack to jobs!
Horse Preferences - Vote on your preference of horse from body type to mane length!
🐛 Bug Fix
There was a bug with downgrading which affected those of you upgraded. This was manually fixed and took most of the day. Everyone who had issues should now have their normal acreage, feed, and water storage. If you still have issues please make a bug report.
Congrats to our Fall Event winners! Be sure to congratulate them on a job well done!
Cheers,
The Dev Team
Edited 3 times
11/08/2020 4:45 pm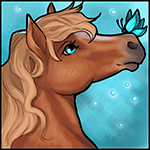 Sky Cat
Gold
Post Count: 20
RP: 15300
Congrats, winners! Thanks for the bug fix, guys! My shows are showing normally now. Appreciate all your hard work. :)
"Look back on our struggle for freedom; trace our present day's strength to its source. And you'll find that man's pathway to glory is strewn with the bones of a horse." -Author Unknown
11/08/2020 5:06 pm
Curly
Admin
Post Count: 307
RP: 3874
11/08/2020 8:17 pm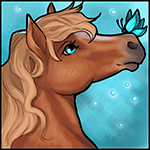 Windrose Stables
Basic
Post Count: 14
RP: 603
too bad nobody else joined the banner competition. I'm still proud of my work! Hopefully there will be a new opportunity sometime.
11/08/2020 10:59 pm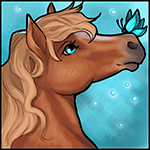 willowrose3
Basic
Post Count: 36
RP: 8600
Oh wow!! I can't believe I had so many do well! This gives me a smile after having horrid past few days.
11/08/2020 11:09 pm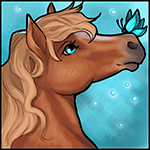 willowrose3
Basic
Post Count: 36
RP: 8600
Just FYI, there's no name next to a couple of my horses in the breed contest winners.
11/09/2020 1:56 am
Qeni.

Bronze
Post Count: 58
RP: 90403
11/09/2020 8:32 am
Alyssa245
Basic
Post Count: 13
RP: 10
Congratulations to those that won!!! I wish I could of participated!
11/10/2020 9:43 pm
Hircine
Basic
Post Count: 21
RP: 398
Congrats all!
Thanks for hosting this contest :)
11/10/2020 11:31 pm
faith
Basic
Post Count: 1
RP: 1
hi im new on here good job all
You must login to reply to this topic. Login here. Don't have an account? Join us.