Transport Caps, Breeding Changes and Reveals!
Curly
Admin
Post Count: 277
RP: 3874
11/15/2020 12:31 pm
Hello hello! We're here with a weekend update this time. Today's update includes adjustments to cooldown and transport caps that we announced back on October 30th.
🧢 Transport Caps
Transport caps have been added to cut down on the server space used for horses in transport. At this time, over 81,000 horses are in transport out of 169,000. This is not sustainable for the server and ends up being costly to us. This is also an effort to cut down on mass foundation raids which contribute to our slow economy. Moving forward, we are looking to make many economic changes and also bring you plenty of ways to spend your EQD while also fostering a game economy.
Everyone now has a transport cap. This cap starts at 25 slots and can be increased to 50 slots starting at $500 and 250 EXP and increasing by $500 and 250 EXP per 5 slots bought. After 50 slots, slots are bought in batches of 5 and there is an additional 50 ingot charge. There is a hard cap of 250 slots.
⌛ Breeding Cooldowns & Breeding Age
Breeding cooldowns and breeding age have been changed. This is in an effort to reflect real-life while also cutting back on the mass amount of foals being bred in-game. Our horse population numbers have gotten out of hand and it's time to rein them in.
Mares now have a cooldown of 7 days after a successful breeding.

Stallions now have a successful cooldown of 48 hours.

Both mares and stallions have an unsuccessful breeding cooldown of 6 hours to make re-breeding a bit easier to time out for you all.

Mares and Stallions must be 3 years old to breed. Studs/broods at 2 years of age are being taken down.
🐎 Tack
Get excited to saddle up! Our first set of tack is complete and will be added December 4th! Tack has been a huge undertaking, and our tack artist Darya has done a fantastic job! Sneak peeks have been posted to social media so run over and check a few out. Make sure to like, comment, and follow Eqcetera for more social media sneak peeks on Instagram & Facebook
Also with this tack announcement, we are revealing the use of minerals! Minerals are randomly occurring when visiting the mine and thus far, had no use. Our only hint to you was to hoard them and await an announcement. Minerals will be used as beautiful shiny embellishments to encrust tack! Darya is busy working on making encrusted tack for our first tack set! There will be a sneak peek posted to our social media later today for you! Note, design can change. :)
🧬 Somatic Mutations
As a nice end-of-year surprise we will also be launching our first round of somatic mutations! These will occur alongside tack on December 4th. These will be randomly occurring via foundation store and breeding within the Thoroughbred, Mustang, Appaloosa, Irish Cob, and Arabian. We will be doing this art in sets for the other breeds so not to worry, your favorite breed will have them too! To kick off somatic mutations and show off the new art, one horse per somatic mutation will be up for auction at launch for ingots and go for 72 hours. These ingot auctions will go toward covering other somatic mutation art costs. :)
🐛 Bug Fixes
Horses that are completely grey now retain white markings in their color name.

Grey should no longer overcome white horses.

You can now see the show results and offspring for frozen horses, whether you own them or not.

Regular auction ingot transfers should now be fixed.

When a horse is spayed or gelded, they are now taken down from stud/brood and all their breeding requests are deleted.

The upgraded status on the user settings page should now reflect your upgrade level, expiration date, if you're subscribed, and if you have an infinite upgrade.

Training centers that are closed will now display a message for other users saying that it is closed.

When you unfreeze, the page now refreshes to show that it was successful.

You should now be able to see the My Auctions and New Auction buttons in the Horse Market while on mobile.

There is now a Login button in the header if you are logged out.

The 404 link in horses kicked from downgrade notification has been fixed.

All links to the old credit store have been updated to the ingot store.
🔮 Upcoming
We have a lot of plans for the next few months! Here is the schedule up until the new year since things will be a bit out of order in December due to the holidays.
Nov 20: Art update - Welsh D's
Nov 25: Welsh D's in Foundation Store for gold/platinum accounts (1 day early because of the holidays!)
Nov 27: No update - Holiday!
Nov 28: Welsh D's in the Foundation Store for everyone
Dec 4: Tack and somatic mutations
Dec 11: Dev update - expect something fun here!
Dec 18: Art update - Andalusian re-do
Dec 25: No update - Holiday!
Jan 1: Community update
After Jan 1, we'll be reducing dev updates to once per month instead of every 2 weeks. The reasoning for this is that we're starting to get into the big additions which will require more dev time and more testing time. These updates will be jam-packed with new shiny things along with bug fixes and QoL updates. Art updates may be reduced to once per month as well but it will depend on budget. We've had less income since switching over to V3 and want to be smart with where the money goes.
Have a great weekend and upcoming week everyone!
Cheers,
The Dev Team
11/15/2020 12:35 pm
Cybertron
Platinum
Post Count: 22
RP: 11237
Still not thrilled that we're having a week-long cool down now. Maybe some mass retirement button would also have helped instead of going through individually?

11/15/2020 12:41 pm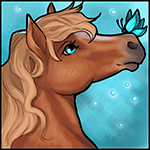 Sky Cat
Gold
Post Count: 9
RP: 4164
These all sound like good updates. Really looking forward to 'em! Keep up the good work, guys!
Look back on our struggle for freedom; trace our present day's strength to its source. And you'll find that man's pathway to glory is strewn with the bones of a horse.
11/15/2020 12:45 pm
Pigeon
Basic
Post Count: 2
RP: 205
not ecstatic about the 1 week cooldown, might i put in my 2 cents.
11/15/2020 12:48 pm
Requieum
Gold
Post Count: 55
RP: 43954
Some cool things coming for the future. Excited about tack and gemstones having a use. Thanks for your hard work!
11/15/2020 1:14 pm

Certavi
Gold
Post Count: 77
RP: 23233
Yay thanks for the great update and keeping us so well informed! Exicted for the tack and using my hoarded gems!
       Join here!
11/15/2020 2:40 pm
Jen
Platinum
Post Count: 28
RP: 669
What will the tack be? or is this a surprise


11/15/2020 3:06 pm
Abominable
Platinum
Post Count: 33
RP: 1422
I'm so bummed about the cooldown changes.
11/15/2020 3:34 pm
Sojourn

Bronze
Post Count: 18
RP: 11289
Thank you for the amazing update, it was definitely worth the wait as the game really needed the breeding cooldown and transport cap! I'm so excited to see what the future updates will bring, especially the new art for the Andalusians!
11/15/2020 4:06 pm
Okapi
Gold
Post Count: 28
RP: 19805
So many exciting stuff in the works. The tack looks amazing and I can't wait to get a peek at the somatic mutations!
11/15/2020 4:20 pm
Erasong
Platinum
Post Count: 61
RP: 11262
This is amazing! I'm looking forward to all of this!
You must login to reply to this topic. Login here. Don't have an account? Join us.