Lucky Ranch Role Play
11/16/2020 3:49 pm
Hi! These are the sign ups for the Lucky Ranch Role Play!! Horses may be English or Western. We encourage drama *maybe love?* You must be kind. Only one horse per user. Here is how the profile must go.
~Example~
~Horse~
Name:
Gender:
Breed:
Age:
Personality:
Looks:
Skills:
Weaknesses:
Type Of Riding:
Other:
~Owner~
Name:
Gender:
Age:
Looks:
Personality:
Skills:
Weaknesses:
Other:
~My Horse~
Name:Fern
Gender:Mare
Age:3
Breed:Appaloosa
Looks:Black Spotted Blanket/https://i.pinimg.com/originals/95/32/02/9532026ef4cba326658bfff9bbd23d45.jpg
Type Of Riding:Western Barrel Racer
Personality:Muscular, Brave, Kind, Fast, Flirty, High Strung, Talented, Protective
Skills:Fast movement, Can turn a Dime, Lots of Stamina
Weaknesses:Storms, loud noises, Deer
Other:Has never had a foal
~Owner~
Name:Skyler
Gender:Male
Age:25
Personality:Kind, Brave, Respectful, Serious, A Bit Flirty
Looks:Dark Green eyes, dark brown hair, Tall, Handsome
Skills:Muscular, Quick Reflexes, Amazing about handling horses
Weaknesses:Thinking about his past
Other:In the Marine Corps
Edited 1 times
11/16/2020 7:15 pm
Sugar and Spice

Bronze
Post Count: 170
RP: 3066
Are we aloud to use Eqcetera horses???
~Horse~
Name: Colonel
Gender: Stallion
Breed: Irish Cob
Age: 12
Personality: Strong, Easy Going, Cocky, Flirtatious, Reliable
Looks: Bay Dun https://eqcetera.com/horse/509322
Skills: Steady Jumper, Very Graceful
Weaknesses: His Mare Calliope, Thunder
Type of riding: Dressage, Cross country
Other: Is hoping to have a foal with Calliope
~Owner~
Name: Dakota
Gender: Female
Age: 20
Looks: Bright Blue eyes, Golden brown shoulder length hair, 5'5,
Personality: Friendly, Very Flirtatious, Brave, Possessive
Skills: Dressage, Flirting, Helping other people
Weaknesses: Thinking about what is next in life
Other: Is the oldest out of 8 kids
"No hour of life is wasted that is spent in the saddle" - Winston Churchill
11/16/2020 8:25 pm
Yes, you are aloud to use Eqcetera horses.
As soon as you make your profile, you may start role playing
Edited 1 times
11/16/2020 8:43 pm
Fern walked around, lonely. Skyler was diploid. Gone. Then, a truck pulled up. A man walked out, tall, dark green eyes...in a Marine uniform...Skyler!! He ran up and hugged Fern saying, "Oh girl how I missed you!" His friend, Jack walked up, "You missed her didn't you Sky? I know she means a lot to you." he said. "Yeah she does." said Skyler, taking off his hat. He looked around. In his eyes Fern could see bad things that he had seen. Jack had to go. Skyler hugged Jack. "I owe you buddy. I really do." said Skyler. "No. No you don't." replied Jack. Then Jack got in the truck, and with a wave, he drove off. Skyler put his bag down and took Fern out. He tacked her up, still in his uniform, and they went on a trail ride. While returning, he saw Dakota. "Hello ma'am. How are you?" he asked. All of a sudden, his arm started to bleed. "Dang, that shot wound won't heal..." he mumbled. He quickly took one of his wraps out of his pocket and wrapped his arm, again.
Edited 3 times
11/16/2020 11:42 pm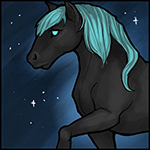 Skylar Jade
Basic
Post Count: 73
RP: 53
~Horse~
Name: Aerin
Gender: Stallion
Breed: Mustang
Age: 3
Personality: spitfire, sassy, playful, mistrustful at first, bit of a loner, independent , mischevious
Looks: blue roan https://encrypted-tbn0.gstatic.com/images?q=tbn:ANd9GcQeyUKdobkXvbuzh3hhalI-09stzevRHfuZPQ&usqp=CAU
Skills: quick, sure footed, agile, talented, good stamina
Weaknesses: loner, spooks at large crowds sometimes
Type Of Riding: Cross country,
Other: partially blind in his left eye
~Owner~
Name: Justin Reeves
Gender: Male
Age: 17
Looks: Tall ( 6'3), brown hair,
Personality: playful, loner, natural leader
Skills: Cross Country, football, smart kid. .
Weaknesses: shy, quiet.
Other: partially blind in his right eye
It's not the breed that makes the horse but the horse that makes the breed.
11/20/2020 9:11 pm
​This role play is sure going slow. By the way, if your not going to role play on this role play, just say, "I drop out" and leave.

11/20/2020 11:51 pm
~Horse~
Name: Honey
Gender: Mare
Breed: Arabian
Age: 5
Personality: A bit reserved around people and horses she doesn't know well. She has a confidence streak during competitions.
Looks: https://eqcetera.com/horse/846405
Skills: Hardworking, loyal
Weaknesses: Sometimes overly confident
Type Of Riding: Endurance(Competing), Trail(Pleasure)
Other: Someone attempted to steal Honey at one point due to her looks.
~Owner~
Name: Hazel
Gender: Female
Age: 23
Looks: Short(4'10), Long blonde hair, average build, usually wearing something comfy.
Personality: Seems a bit cold at first, warms up once you get to know her.
Skills: Good with animals(specifically dogs/horses), very observant, kind-hearted, willing to help others.
Weaknesses: Stubborn, can be hot-headed, very awkward + bad at making friends, gets flustered about compliments.
Other: Hazel prefers to be around animals to people.
Edited 1 times
11/21/2020 12:00 am
Hazel sat beneath a tree out in a peaceful pasture, her horse Honey by her side. Honey laid in the grass, dozing as Hazel flipped through a fantasy book - though her mind was off in a daydream land causing her to barely pay attention to what was on the pages. She glanced up at the sound of a truck backfiring. 'Someone must've been dropped off.' Hazel mused, leaning her back up against the tree. She closed her book and put it in a small, well-loved backpack. "I'm gonna go muck your stall out, Honey." Hazel spoke to her horse as she would to a human, earning little response from the sleepy animal.
11/21/2020 12:12 pm
Skyler soon untacked Fern and groomed her. Fern stood still, happy to have Skyler back. Skyler soon led Fern into the pen. He went into his house to change out of his uniform. He came back out with an apple for Fern. "Here you go girl." said Skyler, holding his hand out in front of Fern. Fern took the apple and ate it. Skyler then sat down, leaning on the fence and just rested. Fern hung her head over the fencing, near his head. He raised his hand and stroked her muzzle.

11/21/2020 12:58 pm
Honey flared her nostrils as she sniffed the air... Was that something sweet she smelled? Given her name, it wasn't surprising things that were sweet attracted the roan mare. Honey rose to her hooves, shaking the dust out of her coat before walking over to the fence of the pasture, her ears pointed in the direction of another mare and a man in a pen a bit further off from the pasture. She whinnied softly, interested to know if he had more apples.

Hazel was still in the barn, giving Honey's stall a deep cleaning while humming showtunes softly to herself.
11/21/2020 1:37 pm
Fern turned her head to see the mare. She nickered back to it. Skyler also turned his head and looked at the mare. He took out another apple and rolled it to her. He smiled at her. Then, he got up and patted Fern. "I've gotta go say hi to the rest of my family." said Skyler. He patted her once again then walked off to his truck, and drove off. Fern walked over to the mare and said, "Hello. Whats your name?"
Edited 1 times
You must login to reply to this topic. Login here. Don't have an account? Join us.