Upcoming Update Info
Curly
Admin
Post Count: 359
RP: 3874
4/28/2021 11:14 am
Hello everyone and happy mid-week!
🐴 Hold on to Your Horses
As we all know, the big economy reset and the money cut is looming and only a few days away. We have had quite a few questions about the cut and changes and we want to clarify some details in this post.
As mentioned in the comments on the previous news post, we are doing this with the long-term future of the game in mind. This cut isn't to punish anyone and although you will have less money on the other end, it is not taking away what you have earned. Our goal is to change the value of the Eqcetera dollar, meaning that even though you will have less money, it will be worth the same or more as what you had before the cut. If money has value, that means people will be more encouraged to sell and stud out quality horses for money again instead of primarily ingots as it is now. This will make the market more fair to everyone, including new players.
We've tested numerous scenarios for this change and will be putting in place the ones we found that work best based on the number of horses that people have. If things don't work out, we are not against changing prices and payouts but we won't be rushing any changes after the update.
❓ Care and Other Costs
The care cron will be paused for 1 week to remove this cost from you and allow you to settle into the economy.

Shows (discipline & halter) will not be created on Saturday morning so that prices do not change mid-day for those entering.

Care will cost a total of $5 a day for feed/water/groom. The most anyone could ever pay in 1 day for care is roughly $7,750 (1,550 horses worth). In-game, the player with the most horses has 1,480 horses or $7,400 worth of care per day.

Showing will no longer have different pricing tiers ($100, $500, and $5,000) and will be greatly reduced in cost and payout.

Adoption, surrendering, shouts, and gelding cost will be kept as-is.
❗❗ What if Things Go Wrong?
Hopefully, things won't go wrong but if they do, we aren't going to sit back and watch everyone struggle. Adjusting costs is quite easy to achieve should anything need to happen. We have done this before and will do so again if needed since we do have your best interest in mind. As mentioned before, we won't be rushing changes and would like to take one month to observe changes if possible.
✨ Don't Forget
Don't forget if you have >100m it is a very good idea to go spend it on ingots or items. Ingots can be bought for 50k each at the ingot store or ingot items bought for EQD at the General Store.
< $50,000 = no cut

$50,000 - $100 mil = you will keep 1% of your total money and be given an additional $50,000. (example: you have $100,000 - you will keep 1% ($1,000) plus $50,000 for a total of $51,000. )

$100 mil+ = you will have everything above $100 mil removed. Then revert to bullet point 2 above, keep only 1% of 100m, and be given $50,000 more.
We have seen a few comments about players spending all of their EQD. We do not recommend this and suggest reading the above and/or asking staff to ensure you are using your EQD in the best way possible. So far, we have dropped from 144 billion in the economy to 96 billion which means quite a few players haven't spent that cash hoard yet!
We will see you on the 1st!
Cheers,
The Dev Team
Edited 1 times
4/28/2021 11:18 am
Kaye
Platinum
Post Count: 147
RP: 253917
Thanks Curly!
4/28/2021 11:19 am
Thanks for the info Curly!
4/28/2021 11:30 am
Andrea2619
Basic
Post Count: 375
RP: 23
Thank you curly!
~Some horses will test you~
~Some horses will teach you~
~And some will bring out the best in you~
~~~~~~~~~~~~~~~~~~~~~~~~~~~~~~~~~~~~~~~~~~~~~~~~~~~~~~~~~~~~~~~
~A great horse will change your life. The truly special ones define it~
~Tags by: Fantasea
4/28/2021 11:43 am
Raine
Platinum
Post Count: 190
RP: 60393
Thanks for the update!
4/28/2021 11:53 am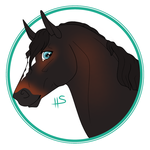 Sojourn

Bronze
Post Count: 15
RP: 14556
Thank you for the update! I'm so relieved to hear that the increase in value of EQD will bring about a better and much more fair market for studs and broods! With the way the majority of studs and broods are being advertised for ingots it seemed to me that breeding outside of your own stables was becoming a pay to win feature, I'm so glad that is changing!
4/28/2021 2:18 pm
Rani
Basic
Post Count: 3
RP: 132
4/28/2021 2:35 pm
JealousyRoze
Basic
Post Count: 12
RP: 102
But isn't there the possibility that because you are letting people with lots of money buy ingots that they become or stay the most used currency? Since there will be more of them when people use their money to buy them?
4/28/2021 6:40 pm
Marble
Platinum
Post Count: 81
RP: 71006
Before you read know I'm no money expert but I've done quite a bit of thinking about all this.
We have a shortage of ingots and a surplus of EQD. This causes the EQD "value" of ingots to inflate since people will pay just about anything for them pre-cut announcement. This rate was roughly 50 - 100k for 1 ingot which is essentially like spending one night of good showing (depending on your herd size and show entry) for a whole penny in RL. Yes yes, I know the oober rich players make millions but that's a whole other problem!
Right now ingots are the only currency that has value because they are worth having because their buying power is HUGE, I'll namely state stud/brood fees and quality sale horses. With this economy, people could buy tons of ingots pre-cut announcement because they had EQD but the market didn't have ingots thus you couldn't. Also note, again, EQD is basically useless besides buying ingots right now so there's no point in selling ingots. Regulating players to only 2k ingots per account helps reduce the potential crazy inflow of ingots.
Per a news post: "Right now, there are 112 players who have over 100 million EQD, 31 of which have >1 billion, and the total EQD economy is $146,258,235,169." I'll play the worst-case scenario as all 112 players with 100m+ spend all 100m and the 31 billionaires have 3 accounts each. That's 205 accounts that can buy 2k ingots each and causes an in-flow of 410,000 ingots (Thats like $4,100 RL cash holy moly). I'll throw in 90k ingots more to account for those who have <100m but buy ingots. This has added 500,000 ingots to the market. Now, the market could adjust itself to where someone wants to sell their ingots for EQD to buy other things but it won't since 1. we have the cut coming and 2.everyone knows the set EQD to ingot rate is 50k/ingot set by the devs.
Before, people either didn't value EQD to sell you ingots (I didn't) or didn't have ingots to sell at all (This is being solved with our current in-flow). After the cut, the market should have people being able to spend their EQD for ingots at a reasonable rate, have a much higher buying power with EQD, and have ingots readily available for sale. That's not to say people will be buying ingots for EQD very quickly because of the cut but some people may. Once we all get leveled out we probably will be more readily buying ingots for EQD and seeing that as an option in the market. I know post-cut my plan is to make EQD then begin buying up ingots to get some breed coins. At some point, the value of EQD and ingots will hit a better equilibrium which is fairer for everyone.
4/28/2021 9:21 pm
Andrea2619
Basic
Post Count: 375
RP: 23
Are the coins in the general store going to go back to costing ingots or no??
~Some horses will test you~
~Some horses will teach you~
~And some will bring out the best in you~
~~~~~~~~~~~~~~~~~~~~~~~~~~~~~~~~~~~~~~~~~~~~~~~~~~~~~~~~~~~~~~~
~A great horse will change your life. The truly special ones define it~
~Tags by: Fantasea
4/29/2021 6:55 am
Rhea
Moderator
Post Count: 100
RP: 154142
You must login to reply to this topic. Login here. Don't have an account? Join us.