Economy Changes, New Management Additions and More!
Curly
Admin
Post Count: 359
RP: 3874
5/02/2021 11:05 am
Hold onto your cowboy hats because we have another big update for you. In this update, we've focused not only on fixing the economy, we've also tried to make gameplay easier for you. There are multiple cool new things to help you do actions or track information.
💸 Economy Changes
As mentioned previously, everyone has been cut down to 1/100th of their previous EQD. You will see your new total in your bank account. All money on hand has been moved into the bank. You'll see around the site that prices have changed to make things easier for everyday activities with less money. Some prices, like the foundation horses, have stayed the same. We will be monitoring the economy closely the next few months and adjusting as needed.
A few things we have done for you:
Clubs have had registration cost for player registration cut to 1,000 EQD if it was >1,000 EQD.

Club horse registration has been cut to 250 EQD if >250 EQD.

All boarding centers have DIY, Part, and Full set to 5 EQD each.

All training centers have been set to 100 EQD.

Stud/brood requests for EQD have been cancelled to ensure your EQD is not taken. Those for ingots have been left.

All shouts have been deleted.
This means if you want costs different from what is above, you must go edit it yourself.
🏇 Discipline Show Changes
Discipline shows now have tiers and a new rank of Universal! This will help further split up the different show levels so that horses are more competitive. With the economic change, shows now have entry fees that are much lower than previously. Show tiers have also been adjusted to reward different maximum horse points. This means, most horses may gain levels more quickly. You can read more about tiers here.
Shows will populate tonight and will be able to be entered tomorrow.
✅ Mass Actions
This feature has been a highly requested feature since the early days of V2. You can find the Mass Actions page as a link from Herd Management. You'll notice the actions are divided into two sections: Actions and Danger Zone. Regular actions only edit your horse and can be reversible. Actions in the Danger Zone remove the horse from your accounts and are irreversible (unless you adopt again or get someone to transfer back your horse). Any actions done via the Danger Zone cannot be reversed by staff. You must be sure the confirmation pop up for these actions is correct before submitting!
Over time, we will look at expanding these actions to keep gameplay easy to manage.
🧬 Mass Gene/DNA Testing
You can now gene test or DNA test all available horses in the vet. This a new feature that is only available for Platinum players. The upgrade chart has been updated accordingly.
⬇️ CSV Download
Another greatly requested feature is the ability to export all your horses to a CSV to help with charting. This has been added to the Herd Management page. Currently, you can only export what is on that page but we hope to expand this in the future.
🔮 Foal Predictor
You can now see foal possibilities! The Foal Predictor is linked from both Herd Management and the Breeding Grounds. You can select horses from your breedable horses list (same as the Breeding Grounds) OR you can select any horse in the game by ID. This is limited to unretired horses and horses over 2 years. This will allow you to see possibilities with studs, broods, or that horse you're looking to buy.
It costs 5 ingots to predict foals, and you will see 4 foals at a time. The default 5 ingot cost includes coat color name, gene string, and potential training boost. For 5 ingots more, you can view the breed standard, breed variance, and possible performance stats. Breed variance will only display if you have input the breed standard into your breed standard tracker from the herd management page. You can directly breed and schedule a breeding from this page if you own both horses.
🔎 Breed Standard Tracker
Traditionally, breed standards and breed variance per horse has been tracked using spreadsheets. Now, it's built into the game. The Breed Standard Tracker has been added where you may save the ideal BS values for breeds. It is located from your herd management and is used to display breed variance for foal predictions and in herd management.
NOTE!! BV will display based on your input into the Breed Standard Tracker. This means if you have an incorrect value, you will see an incorrect BV. It's ideal to find someone to check your values to ensure you have the correct BS values. Most staff have discovered BS for most breeds and are happy to check your values for you.
📅 Breeding Planner
Have some breeding pairs with great potential? You can now plan a bit better with the Breeding Planner. You are able to schedule breedings for a pair using their horse IDs and have the option to reschedule if the breeding fails.
Note: we still need to add in some of the automation here but it will be up in another update soon.
🖥️ Layout Changes
For the new pages in this update, we have switched to a new frontend library. We'll eventually be transitioning all pages to this library with a goal to have everything transitioned in August. We'll also be making some overall layout changes before then. For this reason, we didn't focus as much on mobile optimization in this update as we would have liked although we fixed a few obvious issues.
Note the new frontend library has caused some styling differences in the layout and these will be fixed over the next couple updates as we start to focus more on layout changes.
➕ Small Additions
You can now see the registry and club registrations for a horse on its page.

Training now takes up 4% energy instead of 5%. This will allow horses to get down to 0% energy on training days instead of having that annoying 5% leftover.

The name of the registry hosting the show has been added to the halter show page.

Both discipline and halter show results will now be deleted after 30 days.
🐛 Bug Fixes
There was an issue with accepting the highest bid in the Horse Market. This has been fixed.

Horses should now transfer successfully when someone wins an auction.

Studs and broods were showing that they didn't have energy when trying to breed from their page. This has been fixed.

Horses should no longer go above their skill caps when completing jobs and halter shows.

You can no longer place a horse for sale that is for auction.

The timer should now be fixed on show pages.
🔮 Coming Soon
May's dev update is coming in just a few short weeks! We're proud to say that we've been staying on track with the 2021 Roadmap. May's plan is player jobs and achievements. We will also be making some changes to how EXP is earned and spent. To prepare, we have removed the experience requirement for estate upgrades and other areas around the game. We've also removed experience gain from shows.
It's so fun seeing Eqcetera come together according to our vision. We're well on our way to completing the game while keeping it fun and offering a unique experience for players.
Before the dev update, we have an art update with a new breed. Can anyone guess what it is based on the sneak peeks posted so far? 👀
Thanks,
The Dev Team
5/02/2021 11:15 am

Mewlie
Basic
Post Count: 30
RP: 10193
Bless ya'll for that training energy change. My OCD thanks you. Looking forward to this new economy! :)

5/02/2021 11:32 am
Marble
Platinum
Post Count: 81
RP: 71006
The mass actions are saving my sanity atm. This update is amazing! Excited to try out the foal generator and export that CSV
5/02/2021 11:32 am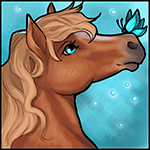 Rendez
Basic
Post Count: 2
RP: 127
This is amazing! Keep up the good work 😃

5/02/2021 11:37 am
Kaye
Platinum
Post Count: 147
RP: 253921
I am OBSESSED with this omg
5/02/2021 11:42 am
Romany Gold
Platinum
Post Count: 65
RP: 54591
It all looks amazing! My guess for the new breed is Percheron or Shire.


 



5/02/2021 11:54 am

Leilanik

Bronze
Post Count: 157
RP: 1122
I love you guys for this thank you I love that I can now see the foals I could possibly get from my pairs I breed
5/02/2021 12:53 pm

Champagne
Basic
Post Count: 32
RP: 7194
Not a huge fan that the foal predictor costs ingots, but other than that this update is looking pretty good. I'll be interested in seeing how it handles after the shows start running again.
5/02/2021 12:54 pm

Lilee

Bronze
Post Count: 4
RP: 486
So I was under the assumption that care cron would make things free for a few days - however, my ponies need grooming and it still wants to take $6 per groom from me for it?

5/02/2021 1:08 pm

Leilanik

Bronze
Post Count: 157
RP: 1122
I though it to but I am ok on money I have 50 k so I can take care of my baby's and yeah I was kinda bummed foal predictor costed ingots
5/02/2021 1:12 pm
Shokubeni2

Bronze
Post Count: 84
RP: 126868
If you did not care for your horses prior to the update, you will still need to and at old cost for today.
You must login to reply to this topic. Login here. Don't have an account? Join us.