Brought Horse and then she was sold to someone else?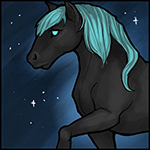 Wolf
Basic
Post Count: 4
RP: 400
5/04/2021 1:56 am
I brought this mare from the sales and then she disappeared from my barn only for me to find her owned by someone else and was brought in auction I thought horses shouldnt be allowed to be sold in both sales at a time The Horse So how do I go about getting her back as I do want her back
5/04/2021 8:17 am
Misty Morn

Bronze
Post Count: 44
RP: 26583
Another player and I just went thru' this.
It's a known bug.
Message a Mod about it as they will see a message quicker than a post here.
5/04/2021 8:19 am
ERA
Moderator
Post Count: 42
RP: 91635
Looks like this was part of the auction bug. Should be all fixed now!
5/04/2021 11:16 am
Andrea2619
Basic
Post Count: 374
RP: 23
The same thing happened to me and Misty Morn
~Some horses will test you~
~Some horses will teach you~
~And some will bring out the best in you~
~~~~~~~~~~~~~~~~~~~~~~~~~~~~~~~~~~~~~~~~~~~~~~~~~~~~~~~~~~~~~~~
~A great horse will change your life. The truly special ones define it~
~Tags by: Fantasea
5/04/2021 9:40 pm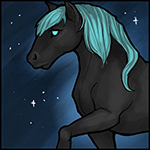 Wolf
Basic
Post Count: 4
RP: 400
You must login to reply to this topic. Login here. Don't have an account? Join us.