Breeding Clinic Prices
StirFry

Bronze
Post Count: 161
RP: 24930
5/07/2021 7:44 am
I've thinking about this alot. With the new economy everything price wise has changed. I talked about this previously little on discord and I'm still not sure or honestly think it's fair to keep the prices as where it is. I would at least lower to half the price. I don't if anyone else agrees with me but I think it is unfair to everyone to have everything lowered except the breeding clinic. I heavily rely on my clinic and now I can barely pull anything because there is hardly any source of income at the moment. I don't gain any money, if anything I lose it from shows.
"And if she is in your life, you must know she believes you're a battle worth fighting for." -JM Storm <3
5/07/2021 9:52 am

Lynx of Norway
Basic
Post Count: 16
RP: 90
I support this 100%, the foundies should be reduced in price as well.
~Lynx of Norway~
~Norwegian Sport Horse~
~Norwegian Fjord Horse~
5/07/2021 11:10 am
rookk
Basic
Post Count: 134
RP: 32556
Support, and also support reducing the prices of foundation horses.
5/07/2021 11:10 am
Sugar and Spice

Bronze
Post Count: 170
RP: 3066
Support! I can't seem to get enough money to pull anything anymore.
"No hour of life is wasted that is spent in the saddle" - Winston Churchill
5/07/2021 11:23 am
Raine
Platinum
Post Count: 202
RP: 86451
I do not support this, showing is being monitored and I expect the formula will change so people can make enough money to afford the clinic and foundies.
5/07/2021 11:41 am

Leilanik

Bronze
Post Count: 149
RP: 1188
I support this also I seem to be spending more money on shows and earning way LESS than what I used to earn I would spend 6grand and get 15 grand by winning and I spent 6k yesterday and only got 3 k back ....
5/07/2021 11:44 am
Bascombe Irish Cobs
Platinum
Post Count: 43
RP: 20761
I support this and lowering the price of foundation horses.
5/07/2021 11:50 am
Fantasea
Basic
Post Count: 129
RP: 580
I also support this! Unless the shows are tweaked so that they are more profitable, and even then they should probably lower the price a bit.
~Live like someone left the gate open~
5/07/2021 5:44 pm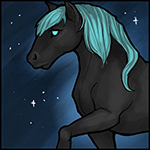 Oaken Fields
Basic
Post Count: 36
RP: 5435
There may be some price adjustment necessary for the Breeding Clinic. When checking some real-life prices, there is quite a difference. I wonder, if instead of such high fees on the collection, that there is a degradation clause input for the straws, eggs and maybe even embryos. This way, it's not the collection that's so costly, but the 'preservation' that's really costly.
Chilled collection may be much more appropriate to be about $1500 (still higher than the US basically appears to charge) and with a degradation of a week, a month or some similar timespan (or even a day or two).

And then different preservation time-spans for the frozen set. Frozen, within 3 months; frozen, within 6 months; frozen, within a year and then frozen with no preservation degradation (permanent).
The longer the preservation the exponentially higher the price.
However, I'm a bit out of my depth with this.
I could agree that the breeding clinic prices need to be reevaluated.
As far as the foundation prices are concerned, personally I'm alright with them as of right now.

5/07/2021 11:19 pm
StirFry

Bronze
Post Count: 161
RP: 24930
I get that showing is currently being adjusted but with the current issue it could be weeks before things get fixed because I know the devs are working on alot of things. I get the economy isn't running that well. Why would you fix everything and not the breeding clinic? That just makes no sense to me.
Now foundation horses, I don't do usually do foundation horses so the price of them don't really bother me and at the same time my original question stands. I you changed every pother price why are you not changing these? I get the fact that getting straws and eggs can be costly but if shows are what...$40-60? And to get an average pull it's 50k?? like it would take me 6 pulls to be completely broke.
"And if she is in your life, you must know she believes you're a battle worth fighting for." -JM Storm <3
You must login to reply to this topic. Login here. Don't have an account? Join us.